Bending and Rolling

Bending and Rolling are one of our specialties in fine sheet metal works. Required tolerances can be below 0.1 mm.
Laser cutting

Laser cutting machine provides high flexibility and accurracy for a various number of shapes. Precision is up to 0.05 mm on rolled stainless steel tubes. We can execute your requests in a very short leadtime; and can bend, roll, weld and assemble your parts.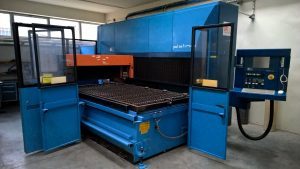 Stamping
Metal stamping for steel, stainless steel or aluminum from 0.5 to 4.0 mm. Various shapes available: dished heads, half-sphere, etc… Possibility to create an appropriate mold for series at competitive prices.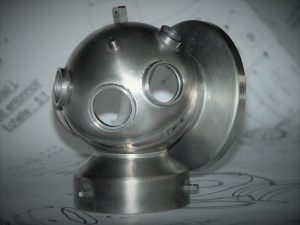 Piece made with stamped half-sphere for magnetic shielding application.
Heat treatment

Programmable : sequences, stage, ramp – Temperature from 0 to 1350°C – Vacuum up to 1/100 000 atm – Capacity higher than 1.5 cube meters.