We provide two services:
We produce your magnetic shield according to your drawings and our high quality standard.
We provide an all-included solution from design to production with a guarantee of success.
Pecise magnetic shields for electronics, microelectronics, MEMS, watch
Few applications : Ionic pumps, Mass spectrometer, Photomultiplier, Hall effect devices, MEMS, Power supply, Transformer, Audio amplifier,…
Custom magnetic shields
All shapes, all dimensions
We develop and produce all shapes of magnetic shields: cylinder, cone, cover, sphere, diamond-shape, etc…
Magnetic chamber, simple, double or multi layers (up to 9 layers for specific applications)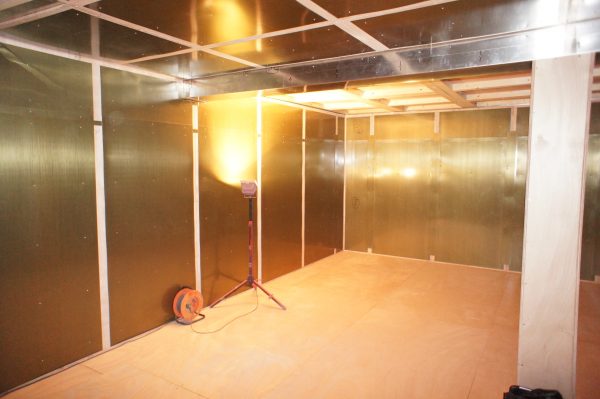 Few achievements of magnetic shielded chambers :
Our first magnetic shielded chamber was developed in 1986 for CNRS :
– Magnetic field below 50 NanoTeslas in all locations inside the chamber.
– Internal dimensions = 9m x 9m x 2.5m
Manufacture and Assembly of a 9-layers magnetic shielded chamber at the l'Institut de Physique du Globe à Paris  (Jussieu University), realized in 2011. Performance : Magnetic field below 5 NanoTeslas in all locations inside the chamber.

Ateliers Soudupin also builds full magnetic shielded solutions (covering floor, walls, celing) or magnetic shielded panels.
Main customers : Universities, Engineering Schools, Research, Electricity, Banks, Hospitals, IBM, Computer centers, property investors.